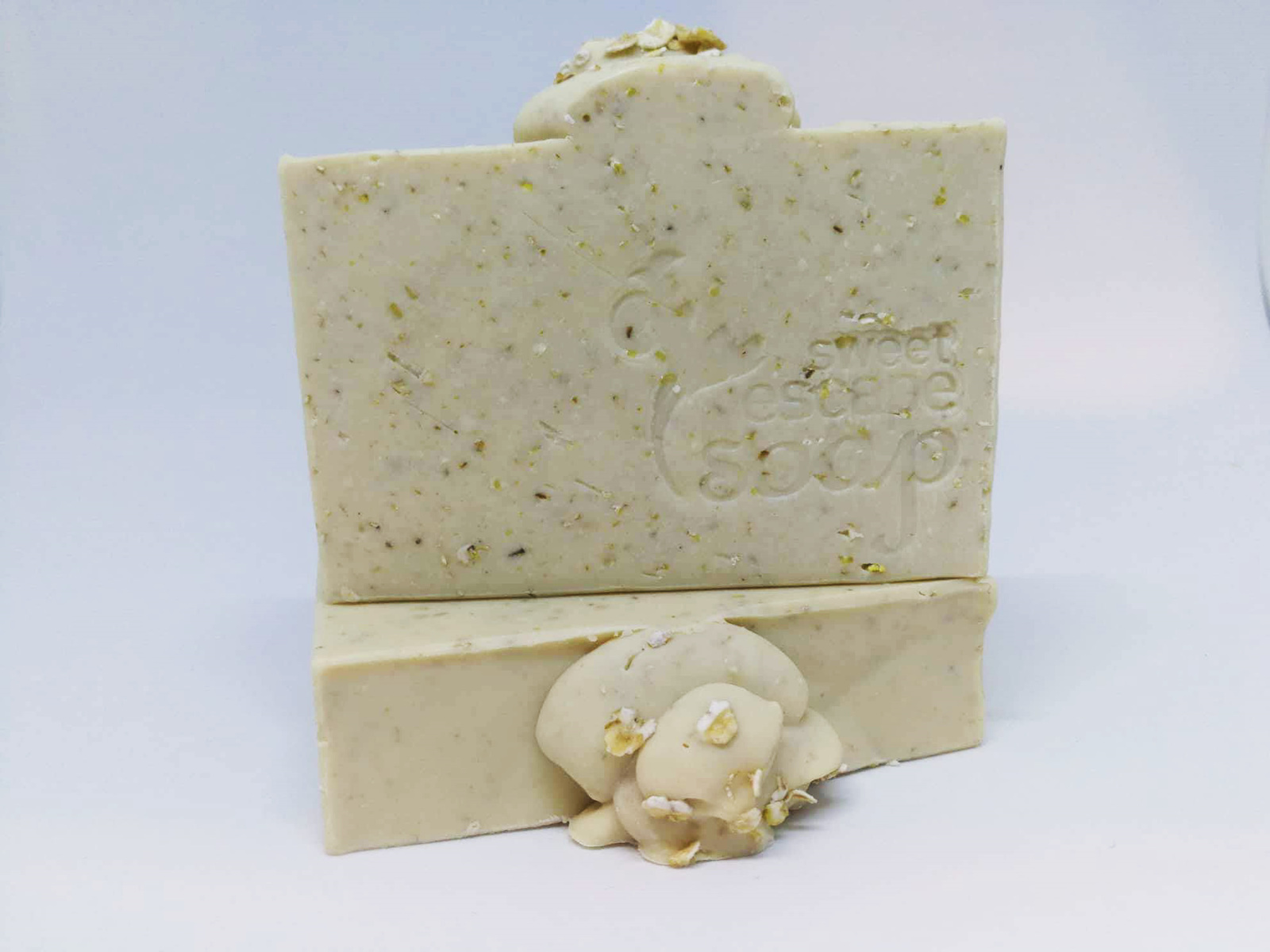 A pure Castile bar made to a traditional recipe with only pure olive oil, no other oils or butters, and lye water to create the perfect pure soap bar.  Fragranced with a gentle milk, honey and oats fragrance oil this soap is a pleasure to use. With added oatmeal and collodial oats, this natural bar gently exfoiliates whilst the colloidal oatmeal binds to the skin and provides a protective barrier against irritants. It contains water-binding polysaccharides (long chain sugars) and hydrocolloids that hold moisture against the skin allowing it to act as an emollient. Oatmeal can also act as a buffering agent that can help maintain the skin's normal pH.
Ready to use straight away, it has a gentle and super-mild lather which is perfect for sensitive skin.  But if you have the patience our pure Castile will get even better with age and by the time it reaches a year old it's at its best - becoming a firm bar that has a gentle, super-mild lather that is perfect for sensitive skin.  Leaves skin feeling silky and so gently cleansed.
Handmade with love in NZ.
Ingredients: Olive Oil, water, lye, fragrance oil, oatmeal and collodial oats.
Each bar weighs minimum 100gms.