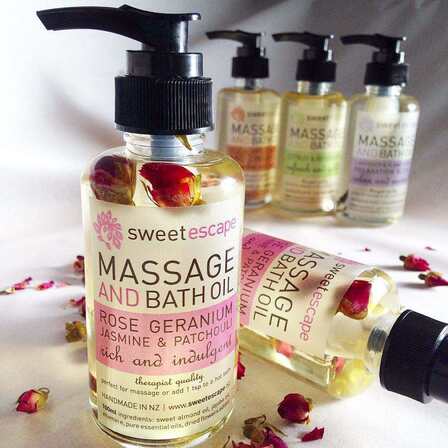 This exquisite bath & massage oil is a sensuous blend of rose, patchouli, jasmine, sandalwood & ylang-ylang essential oils, with nourishing sweet almond oil base.
Add a dash to your bath, or pamper your loved one with an aromatherapy massage not to be forgotten!
100mL. Ingredients: Sweet almond oil, jojoba oil, vitamin e, pure essential oils, rose petals.
As this is a natural product, please keep in a cool, dark place, out of direct sunlight.