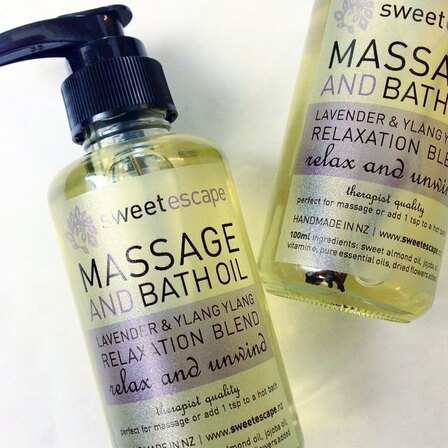 Take time out for you in a luxurious aromatic bath... try Relaxation Lavender gourmet bath & massage oil. Just a tsp in your bath - your skin will thank you!
This exquisite bath & massage oil is a blissful blend of lavender, chamomile, clary sage, lemon, sandalwood & frankincense essential oils, and dried lavender flowers with nourishing sweet almond oil base. Sure to bring some 'aaaahhh' to your day!
Add a dash to your bath, or pamper your loved one with an aromatherapy massage not to be forgotten!
This blend is not usually recommended during pregnancy due to the presence of clary sage essential oil. Always check with your midwife or a qualified aromatherapist.
100mL. Ingredients: Sweet almond oil, jojoba oil, vitamin e, pure essential oils, flowers.