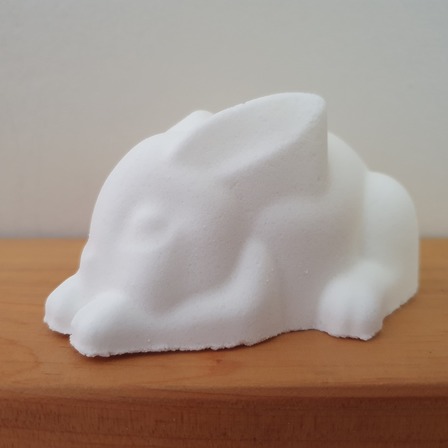 Sleeping bunnies just in time for Easter.

*please remind young children that the bunny will disappear as it fizzes in the bath*

Handmade in Wellington NZ, these are some of the best bath bombs available. These contain no SLS or SLSA, no palm products or parabens. We only use edible glitter that dissolves in your bath so no nasty plastics entering our waterways. We are so proud of our happy little bombs and we know you will fall in love with them.

Ingredients: sodium bicarbonate, citric acid, cornstarch, cocoa butter, water, fragrance oil, skin safe soap dyes and edible glitter, eco-certified preservative.