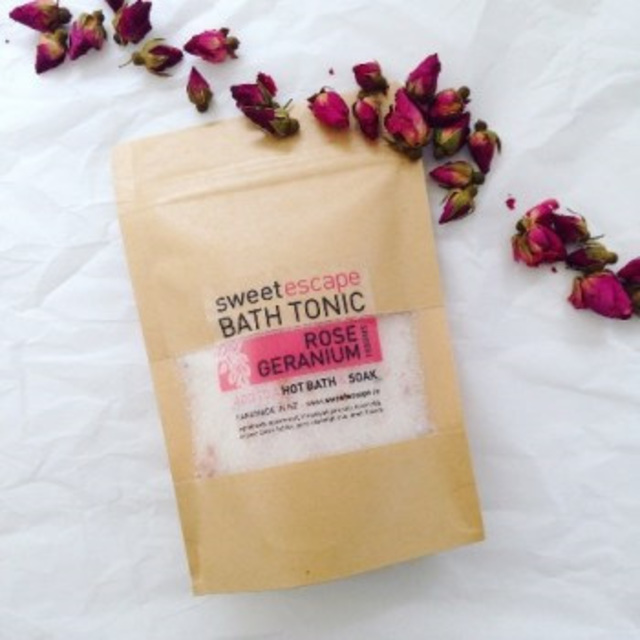 Love bath time with our gorgeous new range of bath tonics. The mineral containing salts soothe and balance your body... kaolin clay smooths and absorbs impurities while pure essential oils & nourishing cocoa butter carries you away to your very own 'Sweet Escape'.
100% pure essential oils and all natural ingredients.
Ingredients: Epsom salts, Himalayan pink salt, organic cocoa butter, kaolin clay, essential oils, dried flower petals.
No artificial colours or fragrances. Proudly handmade in NZ.