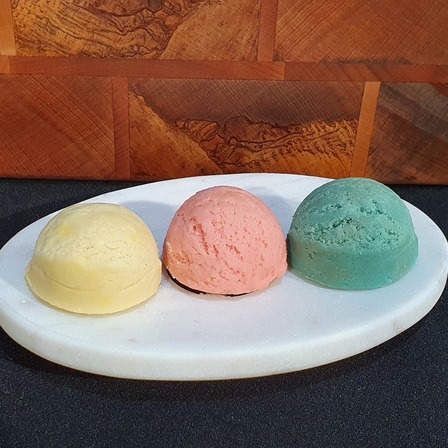 A solid bubble bar in the shape of a scoop of ice cream.

Long lasting thick bubbles!

For best results crumble your scoop under the running water when you fill the bath.

A small scoop, approximately 30g, will do a whole bath, a large scoop, approximately 85g, can be used over multiple baths.